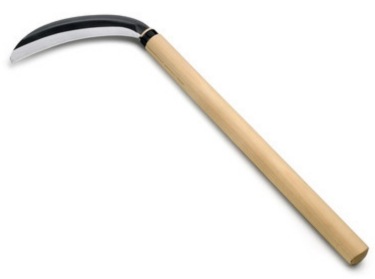 # 197 Grass Sickle

Our grass sickle has a medium weight carbon steel blade for durability and a wood handle. Comes with a clear vinyl blade pouch with grommet for hanging during display and storage. 6 3/4" blade, 16" overall length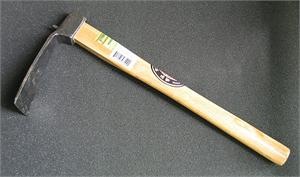 #310 Triangle Hoe

A good garden tool for close cultivating, weeding, and opening small bedding holes. Carbon steel edge is forged and tempered. 3" wide blade, 15" overall length.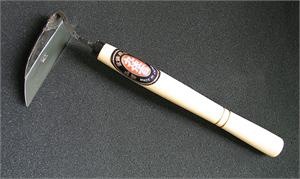 #313 Japanese Weeder

The blade of this Japanese weeder is forged and made of high cabon laminated steel. It has a very sharp edge, and will maintain it longer than most hand held weeders. The forward weight as well as the sharp edge of the blade helps to make quick work of most weeding tasks. 5" blade, 13" overall length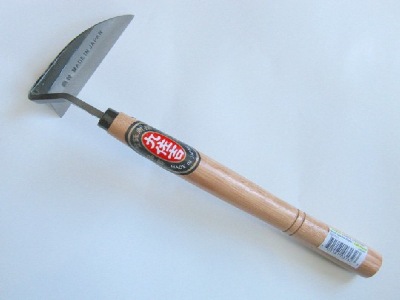 NEW #313L - Japanese Weeder

Same qualities as our original #313 Japanese Weeder above, but now available in a left hand version!