#B3200 GRAPE & TWIG SHEAR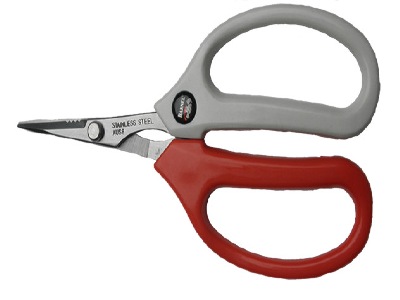 This shear is great for many tasks, from yard to vineyard, with an ability to cut 1/4" twigs with its sharp, carbon steel blades. Small size and rounded tips make it readily pocketable. Bright orange flex grip handles are comfortable and easy to find when misplaced.
6 1/2 " overall length.


#144 SABOTEN Cut`n Hold SHEARS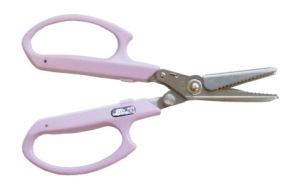 Permits single-handed heading and pruning. Special spring-loaded jaws hold stems firmly until released. Constructed with hard chrome-plated body, pressed steel stem holder, and textured-plastic handles.
1 3/4" blades, 6 5/8" overall. Accepts stems to 3/16"