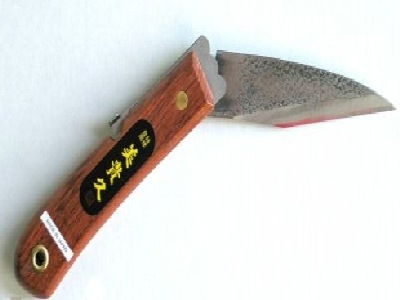 #190 FOLDING GRAFTING KNIFE

Thisknife has a hardwood handle and a locking device to prevent thehigh-carbon steel blade from folding accidentally. A professionalquality tool for both Bonsai and general horticultural grafting.
4" Right-handed blade; 9" overall length.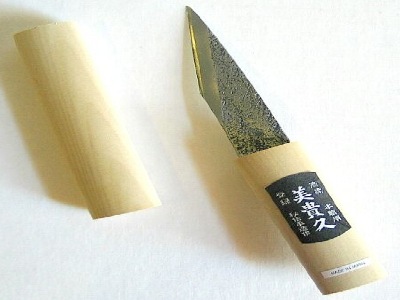 #191 GRAFTING KNIFE

Thisfixed-blade Grafting Knife is available in both left-hand andright-hand versions. The high-carbon steel blade is hollow-ground tocontrol slicing and minimize binding. The wood handle and sheath makethe knives readily pocketable. 2 1/2" cutting edge, 8 1/2" overall w/sheath.
191R: Right hand blade
191L: Left hand blade

#1158/#2168 / #3258 JIN & WIRE PLIERS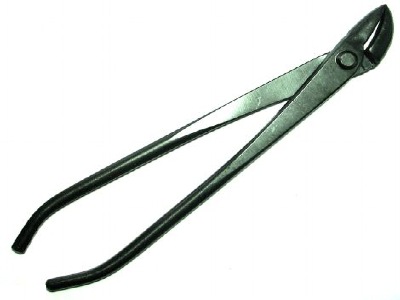 Jin pliers are used in the technique of jining to strip bark and fiber from Bonsai to simulate the aging effect caused by weather and lightning. The angled head of these pliers also provides wider access for working with bonsai wire. Available in two sizes, with high carbon steel construction for long life.


#1158 Intermediate Grade: 8 1/2" overall length
#2168 Small Intermediate: 7 1/4" overall length #3258 Small Master Grade: 3/4" jaws, 7" overall length